Blue Rose Technologies(BRT) is a premier global consulting, outsourcing and IT solutions company
At BRT, we're taking a client-centric approach to becoming the leading business services partner for companies worldwide. Blue Rose provide solutions which help global companies to perform at their peak level. By combining deep industry experience, proven track record, end to end innovative solutions, and client focus, Blue Rose collaborates with clients to help them achieve their business objectives by aligning our teams with clients' business strategies to achieve top-to-bottom line results. We operate in 15+ countries worldwide.
For the past decade, Blue Rose specialists have provided offshore and onsite support to 50+ international clients, ensuring close collaboration, accountability, flexibility, superior service and, most importantly, expected business results. Read more…
LATEST NEWS
Position: Software Engineer Job description Let's work together to solve interesting engineering challenges for in-house products and large [...]
We at Bluerose technologies Pvt. Ltd. are looking for "Technical Recruiters" who matches below skills/ criteria. Experience: Preferred [...]
Bluerose Technologies Pvt. Ltd. is hiring "Oracle BRM/ECE/PDC Developers" having 2 to 15 years of experience and skill [...]
What our clients say?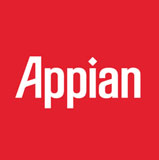 "We wanted to say thank you for all of the great work that the team has done over the year, but especially with the most recent enhancement releases! demonstrating dedication and high quality work. Thanks again!"
"I want to take a moment and express my heartfelt thanks & appreciation for the hard work, commitment and good work done by all of you. It was absolutely splendid planning & execution. Those iterations & mock runs were a definite catalyst to make this happen."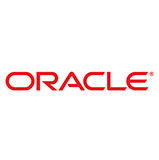 "Good job!! I really appreciate the hard work and commitment that you have shown so far!!"
"It has been very good to be working with the people at Blue Rose. I look forward to further engagement"